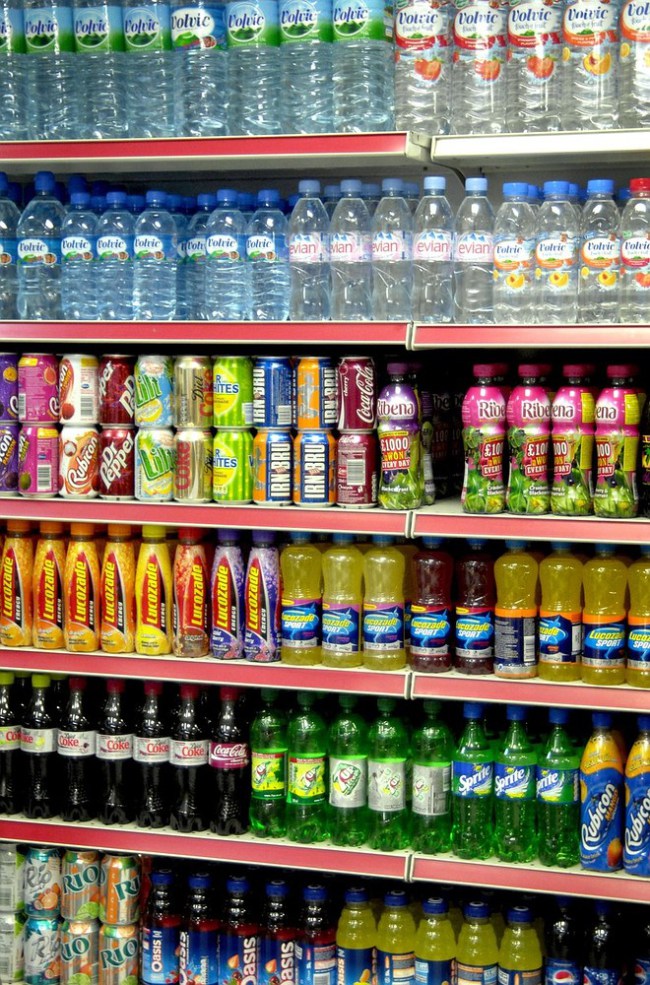 Fizzy drinks should be taxed at 20 per cent to cut the number of overweight Britons, a report has suggested.
Imposing such a levy on sugary beverages would reduce the level of obesity by 185,000 and of those considered overweight by 285,000, the study published on bmj.com stated.
While young adults, the largest consumers of fizzy drinks, would benefit most from the tax, the NHS would also save £276million a year, the report's authors said.
'Guzzling fizzy drinks is now the daily norm for around 40 per cent of 13-year-olds,' said Simon Gillespie, of the British Heart Foundation, which helped fund the study.
'The effects on young people's health are a major concern. We know that drinks loaded with sugar can affect our weight, increasing the risk of type 2 diabetes and coronary heart disease.
'This research suggests that a health-related food duty, alongside other measures such as the new front-of-pack food labelling scheme, could be an effective way – particularly in young people – to help reduce obesity.'
The report by the universities of Oxford and Reading has been backed by Prof Jason Block, of the Harvard Medical School. He said the 20 per cent levy 'would be a good start' as he called on more countries to 'implement high taxes and measure the results'.
However, Terry Jones, of the Food and Drink Federation, called the proposals 'over simplistic' with some 'obvious limitations'.
'Many food and drink products are already subject to VAT of 20 per cent in the UK and making them more expensive for people at a time when household budgets are already squeezed is not the answer,' he said.